About Spedal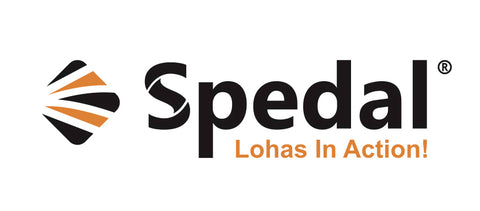 Spedal was established in Australia in 2012. Its product sales area spans globally ranging from Europe, America, Asia to Oceania. We focus on the R&D and sales of consumer electronic products.

Spedal entered the Asian market in 2014 and established a research and development center in Taiwan, China, focusing on the development of image products such as driving recorders, video conference cameras, and live cameras. The main sales areas are in the United States, Japan, the United Kingdom, France, Germany, Italy, Spain, etc.

In 2019, the Spedal webcams entered the domestic market, and was invited to enter the JD self-operated store, and set up Tmall flagship store, etc. And during this period, Spedal launched a variety of differentiated products of high-definition, high frame rate, autofocus and other key feautures!

In 2020, due to the COVID-19 pandemic, the demand for online education, online training, home office, and live broadcast surged drastically. Products such as video conference webcams and live streaming webcams have quickly become popular products for global e-commerce. Spedal launched more functions and more applications rapidly, which enabled our customers from all over the world to communicate despite of distance and time difference.

In 2021, our company enters the automotive industry. Relying on the rich experience accumulated in the field of cameras and the huge advantages in the supply chain, Spedal has launched a variety of epoch-making multi-functional high-definition driving recorders and radar detectors to escort car owners' driving safety.

Spedal, based on its own brand Spedal, supplemented by OEM manufacturing, has operating teams in Shanghai, Shenzhen and Taiwan, China. In addition to the global e-commerce sales team, it also has R&D, product design and software engineers. And in close cooperation with several foundries, we can quickly develop products to market, and realize the customization needs of a variety of personalized products.

Spedal, a more professional consumer imaging brand!

High-definition images in Spedal!
If you have any other questions, please feel free  to contact us. We are always at your service.

We would love to hear from you, contact us on:

Email:service@spedaltech.com
Official website:Spedal.cc